Home
/
Cases
/
Packing machine
/
Fully automatic food packaging machine is a representative of high-end equipment in the packaging industry
Fully automatic food packaging machine is a representative of high-end equipment in the packaging industry Fully automatic food packaging machine is a representative of high-end equipment in the packaging industry
Food packaging machine manufacturer
The automatic food packaging machine is a good example. The automatic food packaging machine can automatically complete the entire production process of feeding, measuring, filling and bag making, printing the date, and product output. It adopts step-by-step click, quiet operation, high measurement accuracy, and the calculation error is within ±1.5g. The opening and closing speed of the hopper door can be finely adjusted according to the characteristics of the weighing object, with high efficiency and long life without shattering. It is now a popular target for thousands of people. This is mainly related to the high-tech embodied in it, and the ability to apply high-tech innovation to oneself.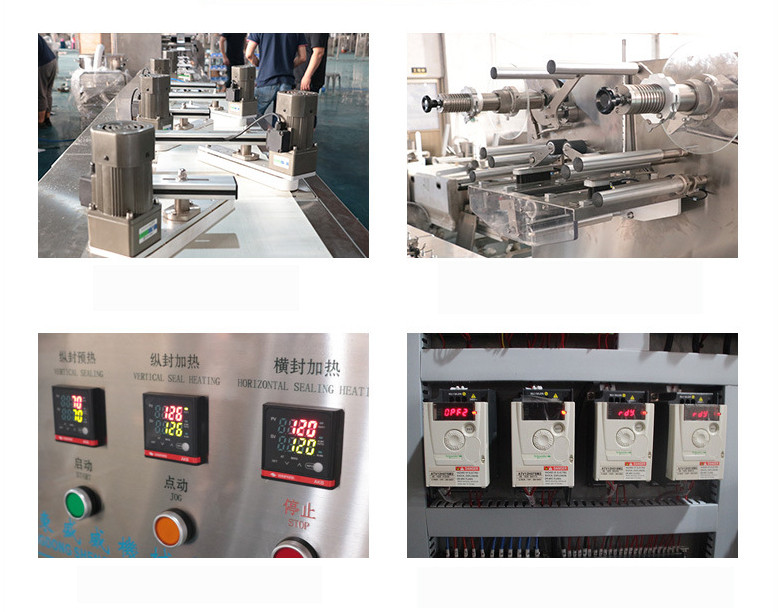 Nowadays, in the rapid economic development, we have seen more beautiful things, and firm belief is a manifestation of maturity. The automatic food packaging machine has a strong strength. In the process of showing its own style, it also sees the importance of growth, and pays more attention to its own development effect. On the road of growth, we firmly believe that the automatic food packaging machine has the advantages of The same life. It not only conforms to the development trend of the times, but also responds to the call of the times. Now all countries and industries are gradually entering the era of intelligence, but the packaging industry is still not moving, and the emergence of fully automatic food packaging machines. It means the arrival of the intelligent era of the packaging industry, because the fully automatic food packaging machine introduces advanced foreign technology on the original basis, and innovatively applies it to its own R&D and production, so that it not only has a more intelligent workflow, but also a fast The work efficiency, and it has more complete functions and more fashionable packaging effects. It is precisely because of the special charm of the fully automatic food packaging machine that it has become a high-end representative in the packaging industry, as well as a model and model for other packaging equipment to learn.
The automatic food packaging machine is the product of the development of the times, and it is also the inevitable development of the times. In the progress of the times, better respond to changes in the current situation and win the pursuit of the market. The efforts of the fully automatic food packaging machine have better demonstrated its value and demeanor. It is believed that its high-tech is the most important thing. It can be said to be the high-end representative of the times. As a packaging equipment in the new era, it has never Relaxed vigilance. With the automatic food packaging machine, the packaging industry will develop faster and faster.


Please tell us the material that need to be packaged or tested: including the material name and length, width and height, the height of the table or other special requirements.
Will reply as soon as possible
Thank you for your inquiry!
Join to chunpeng to get information
Name:

Ryan Lin
Tel:

86-18026177658
Email:
Address:

No. 10, Sanjiang Industrial Zone, Hengli Town, Dongguan City, Guangdong Province, China